"Justa Diversified"

AQHA True BLACK Stallion

Justa Diversified is a beautiful, 15.2 hand, black stallion that has outstanding bloodlines and possesses all the fine characteristics that make a great sire. Justa Diversified, otherwise known as "Diversified" has deep driving hocks, a good flat front leg and has a superb mind, making him very easy to work with. His bloodlines are exceptional ­ Diversified, Mr Conclusion, Sonny Reynolds to name a few. His pedigree is second to none! So, whether you are looking to produce a Western Pleasure Horse or a beautiful Hunter Under Saddle horse, Justa Diversified can make it happen!

Winner of the 2000 All American Quarter Horse Classic

Open All Around

JUSTA DIVERSIFIED is the ONLY BLACK Son of 4 Time AQHA WORLD CHAMPION "DIVERSIFIED"!

AQHA Champion

Superior Halter

Superior Western Pleasure

ROM Performance

1988 Open World Champ 2-Year-Old Snaffle Bit Western Pleasure

1989 Open World Champion 3 Year Old Halter Stallion

1990 & 1991 Open World Champion Aged Stallion

34 Times Grand & Reserve Grand Champion Halter

AQHA World Championship Show earnings: $7,099.43

NSBA LTE: $14,650.81

Standing At:

Varner Quarter Horses

24 Varner Drive

  Claysville, PA 15323

Phone: (724) 825-0124

Breeding Fee: $500.00

*LIVE COLORED FOAL GUARANTEE FOR FOALS FROM COLORED APHA OR ApHC MARES*

* Live Foal Guarantee is not the standard "stand & suck" but to the age of 7 months old*

Discounts available for Mares that are World Champions, Proven Producers and etc.

Multiple Mare Discount

Shipped Semen Available           On premises we breed via "Live Cover"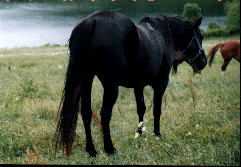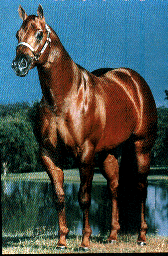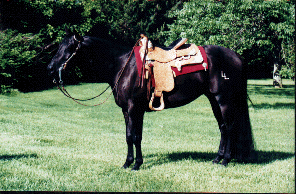 AQHA BLACK STALLION

15.2 Hands    1100 lbs    HYPP N/H

"Varner's Quarter Horses"

AQHA Stallions Bred By

Country Music Legend

"Loretta Lynn"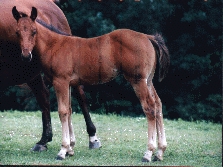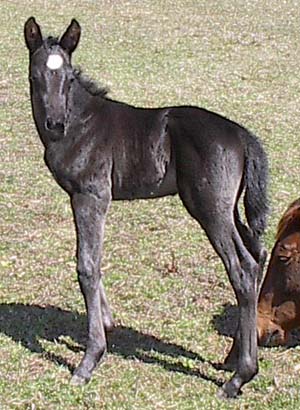 These are some of Diversified's previous foals: