DOUBLE SHOT OF COOL

WORLD CHAMPION STALLION

Res. WORLD CHAMPION STALLION

2007 AQHA & PHBA Stallion

DOUBLE SHOT OF COOL

PHBA WORLD CHAMPION and

PHBA Res WORLD CHAMPION Stallion

AQHA World Show Top Ten

GFTG Champion Weanling Stallion

GFTG Champion Yearling Stallion

Winning PHBA Stallion

at the Dixie Nationals

ROM in HALTER

PHBA-Leading Stallion

in the NATION for 2009

He had OVER 100 PHBA points at 2 years old!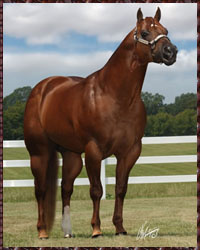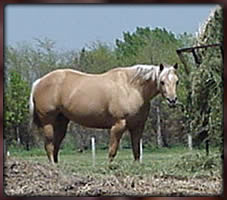 2007 AQHA & PHBA PALOMINO STALLION

15.3 Hands    1350 lbs  

5 Panel Results

HYPP: N/H

GBED: N/N

HERDA: N/N

MH: N/N

PSSM1: N/PSSM1

STYLISH SHIANNE

430 PHBA Halter points

PHBA SUPERIOR HALTER Mare

PRODUCER OF

Multiple PHBA World Champions   Multiple Res World Champions Multiple AQHA World Show Top 10 .  Earning over 120 PHBA points  Earning over 30 AQHA points

All achieved since 2003,

In addition to their World Show winnings.  Still being shown!

      COOL TALL ONE

AQHA WORLD CHAMPION

AQHA RESERVE WORLD CHAMPION

AQHA CONGRESS CHAMPION

AQHA WORLD CHAMPION SIRE

AQHA CONGRESS CHAMPION SIRE

APHA WORLD CHAMPION SIRE

Owned By:

Donna Varner

Claysville, PA 15323

Phone: (724) 825-0124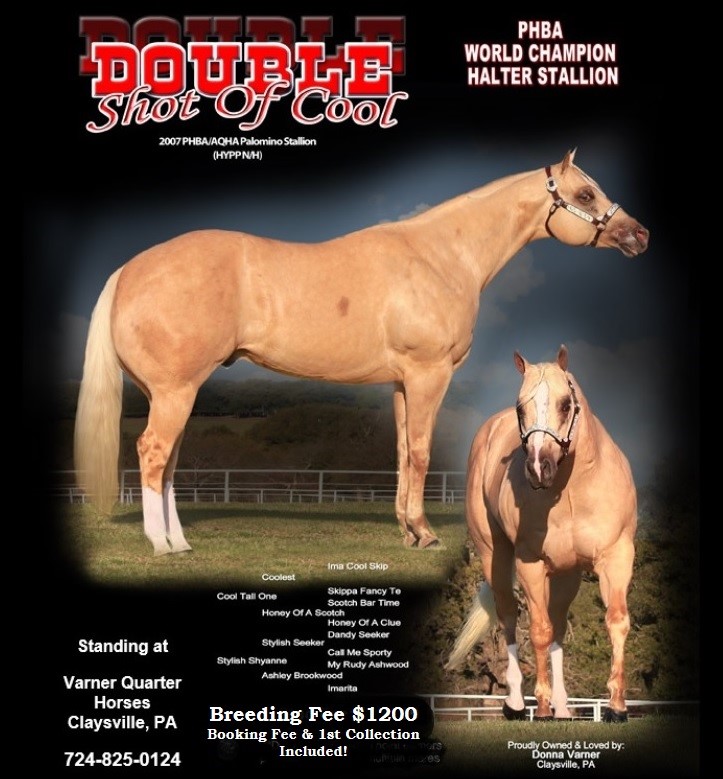 Breeding Fee

Private Treaty