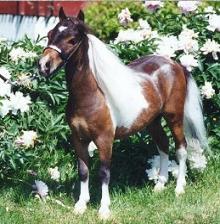 Mavrick has championships in halter. 

He has earned 44 Hall of Fame points with limited showing. He has won Championships in Halter Classes.

He has sired 30 foals, several are Pintos. Foals that have gone to show homes have done well in the show ring.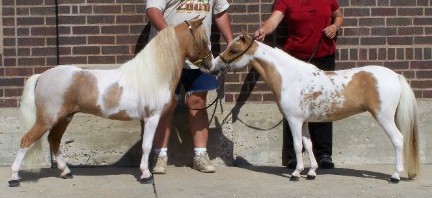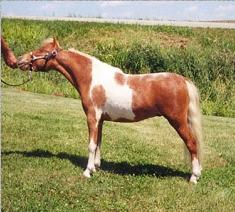 Left: Kinneys Mavricks Lil Illusion, 2003 stallion-

Right: Q Pids Martina McPride of Mav n' Mook, 2005 mare

Kinney's Top Gun

AMHR 1997 gelding

1999 National Top Ten Gelding

From 1997 to the present Mavrick has sired 26 foals.  Pictured are just a few.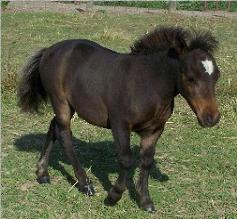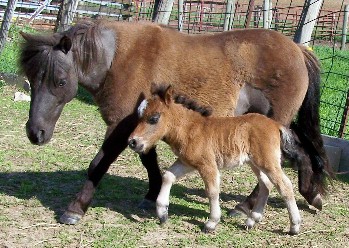 Kinney's Lil Ladies Man

AMHA/AMHR Colt foaled 5/7/09

19" tall at birth

Julies Lil Jewels Mavrick 29" x Circle S Shady Lady 32"

Photo taken 7-30-09 after clipping.

Measured 23" on

9-26-09

Mavrick is an excellent stallion if you are striving to produce foals with pretty heads, large expressive eyes and correct overall conformation.

He is a perfect gentleman to handle with his quiet temperment. He will hand or pasture breed and is gentle with the mares.

Mavrick's bloodlines include Bond Sir Galahad & Flying W Farms Little Blue Boy. His full pedigree is available upon request.

Julie's Lil Jewels Mavrick

1994 AMHA & AMHR Registered

Sire:

Plum Happys Little Toffee Man

32"

Shady Acres Little Dude

29"

Dam:

Tuckaways Grey Sky

31"

Flying W Farms Little Blue Bonnet

29"

Varner Quarter Horses

24 Varner Drive

  Claysville, PA 15323

Phone: (724) 825-0124

"Varner's Quarter Horses"

Julie's Lil Jewels Mavrick

AMHA #A62652 / AMHR # 70253A

29" tri-color