Sacco Stol My Stockn

2012 AQHA Mare

15.1 to 15.2 hands

Check out her AQHA Certificate pictured below!

Sacco is a BIG stocky girl at 15.2 hands

Sacco trail rides, loads, ties, clips, stands for baths, fly spraying, blanketing, veterinarian and farrier. She will stand still to be mounted / dismounted with or without a mounting block. She doesn't "spook" or get excited about anything. She pastures well by herself or with others. She will trail ride alone or in a group and she doesn't care if she is lead, middle or last. She will give you speed when you ask however if the rider is not confident she will not give any more than the rider can handle. She has never been shown. She has been trail ridden with dogs. She can go with or without shoes.  She is 100% sound, No Scars and No Vices.

Sacco was broke to ride as a 3 year old at the University of Findlay Equestrian Program where she graduated with rave reviews from her trainer and the instructors!

I do not break to ride before the age of three years old, I want them to remain sound well into old age. Her mother is 31 years old and still sound! I still have her today!

We don't want to waste our time, our horse's energy or your time which is why we welcome previews and test rides with cash in hand of course.

Any questions feel free to call me

Cell Phone: 724-825-0124

Location: Claysville, PA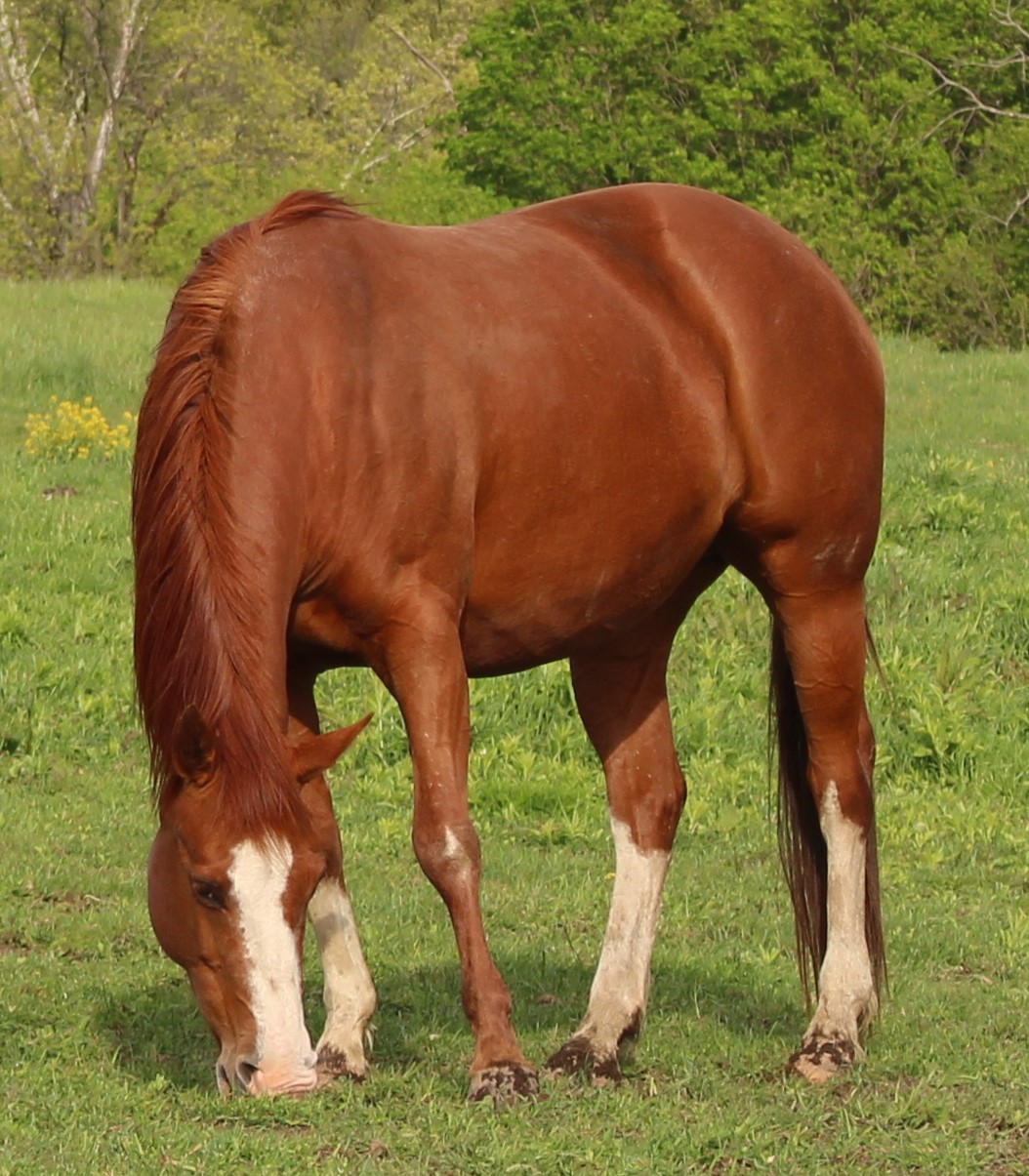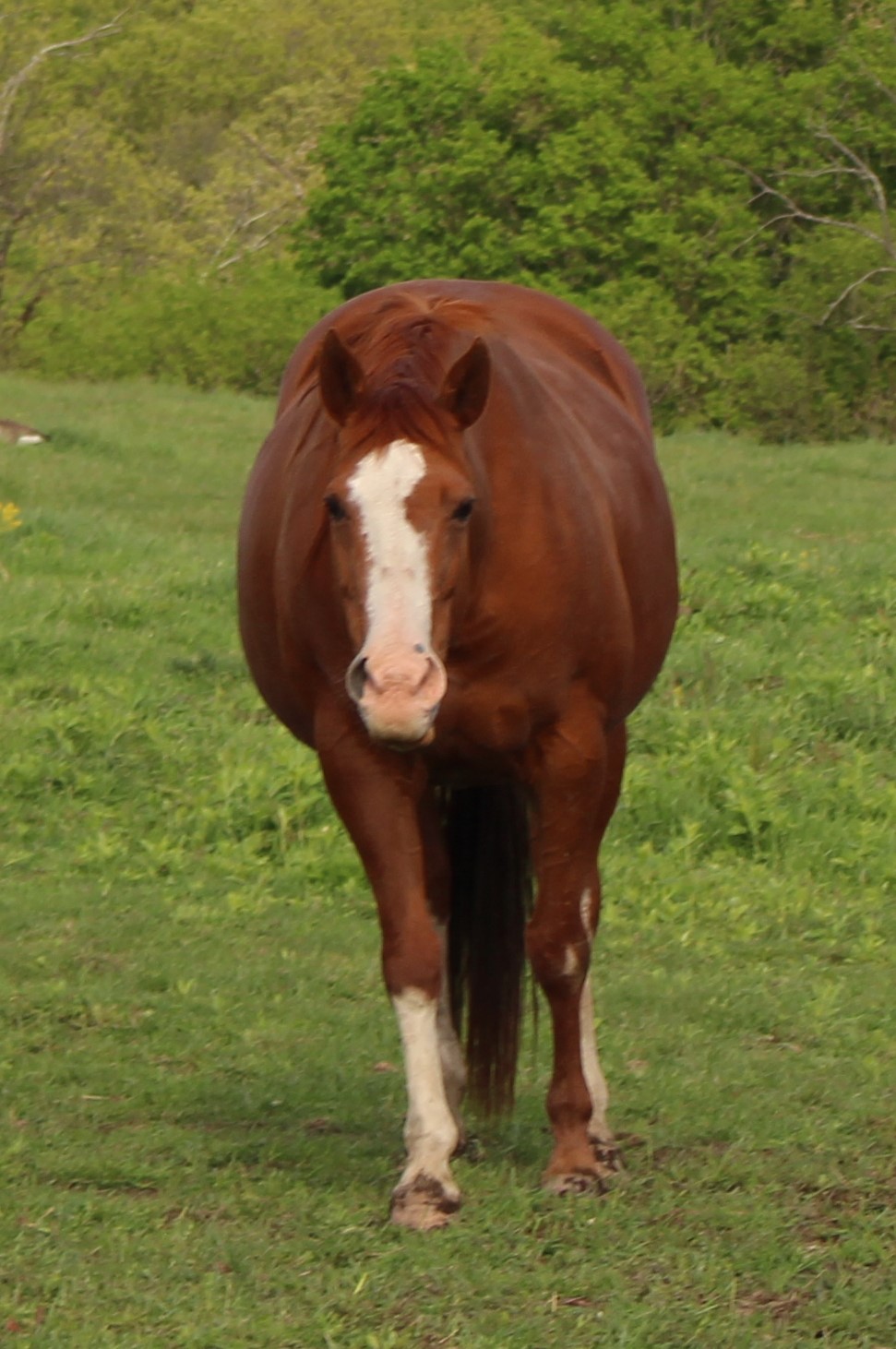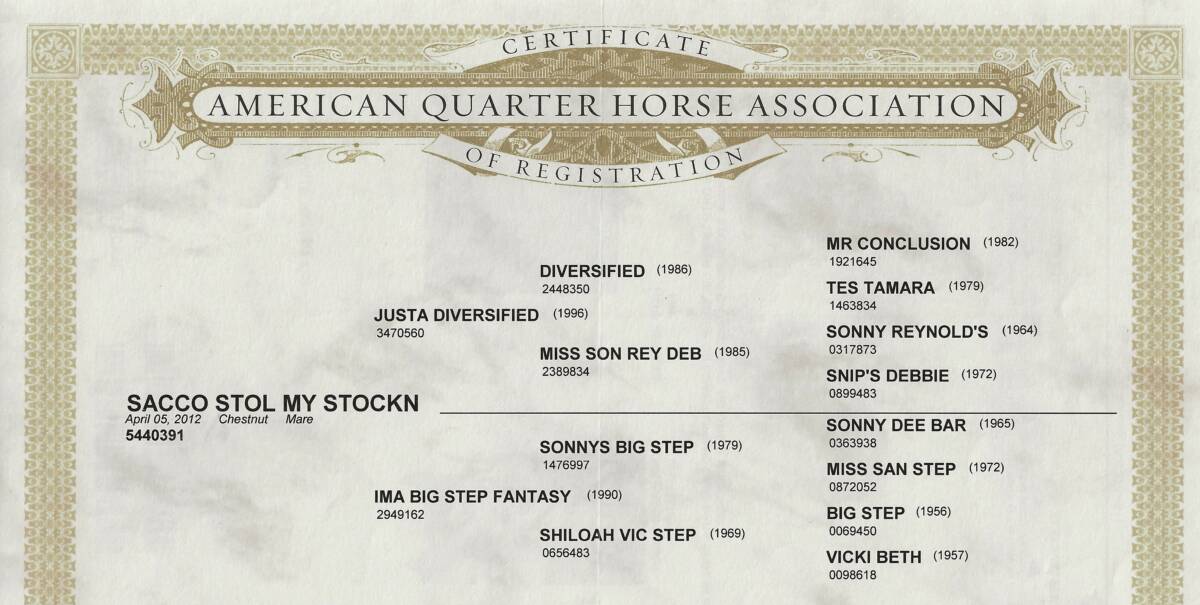 DMV Quarter Horses

Claysville, PA

(724) 825-0124    aqhastallions@hotmail.com